The greatest challenge in working with Bolognese sources may well be the vast amount of text that they consist of. It is good to have a lot of material to work with, but it makes it harder to get started.
The most famous and the most multifaceted of the Bolognese texts, the Opera Nova of Achille Marozzo has a surprising amount of illustrations printed in it. Still today these might not be familiar to everyone, and in any case you can find a gallery of all images here.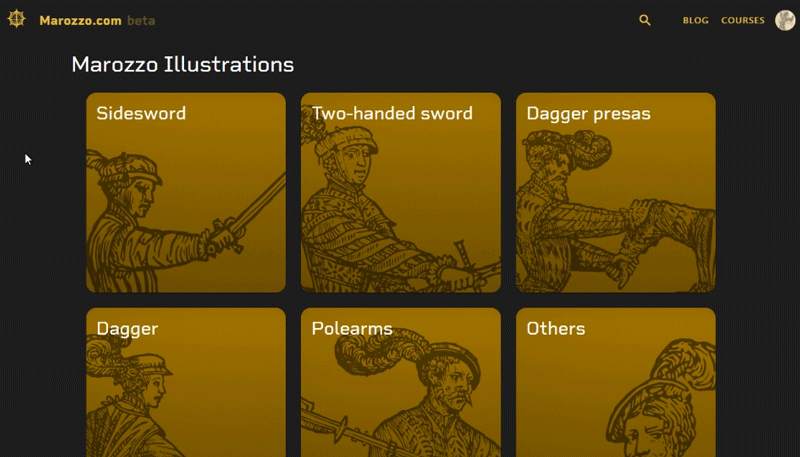 The gallery requires a subscription to marozzo.com.